Blocks
Uneven Skin Tone
For the treatment of age spots and pigmentation.
Evens out

pigment disorders

Natural active ingredients reduce melanin formation

Deep cleansing – 100% additive-free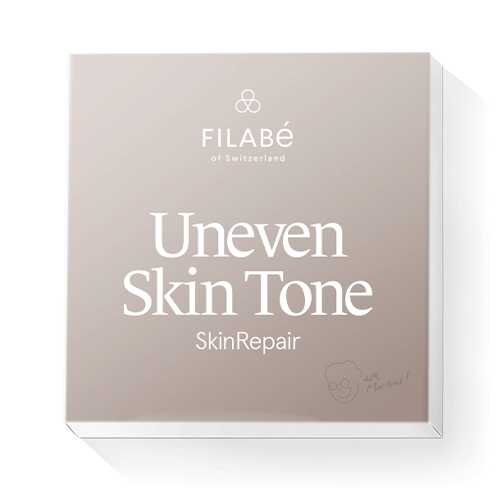 .Box in a subscription
VAT 7.7% included
Receive 28 cloths every four weeks.
Subscription can be cancelled effective immediately after three deliveries.
Product in the subscription can be easily changed.
Free shipping; you save 12.9% compared to a box.
* Free shipping.
.Box
VAT 7.7% included
Contains 28 Uneven Skin Tone cloths.
Perfect for trying Uneven Skin Tone for the first time. 
Delivery within two to three business days.
Free shipping on orders over CHF 100.00.
* Plus CHF 3.00 shipping.